---
The advertising above this line is not affiliated with the Web site but helps to keep it free.
---

Rhode Island's North South Trail
Map 6
Glocester-Burrillville

South
Back to the previous map
Key
to map symbols

North
Back to the starting point
Trail is marked in yellow. As usual, north is up.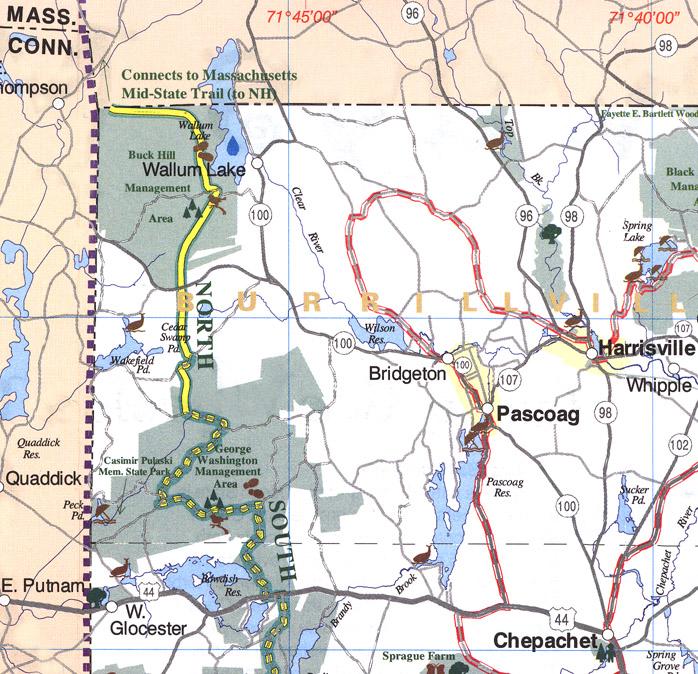 ---

All opinions, idiosyncracies and perceptions of fact are products of The ekent Opinion Factory. No warranty is expressed or implied. Any injury incurred during their use is the sole responsibility of the consumer.